"Good by nature, friendly by culture!"
Marie-Amélie is synonymous with taste, escape, relaxation and conviviality as illustrated by this pyramid whose base consists in sharing and enjoying good food.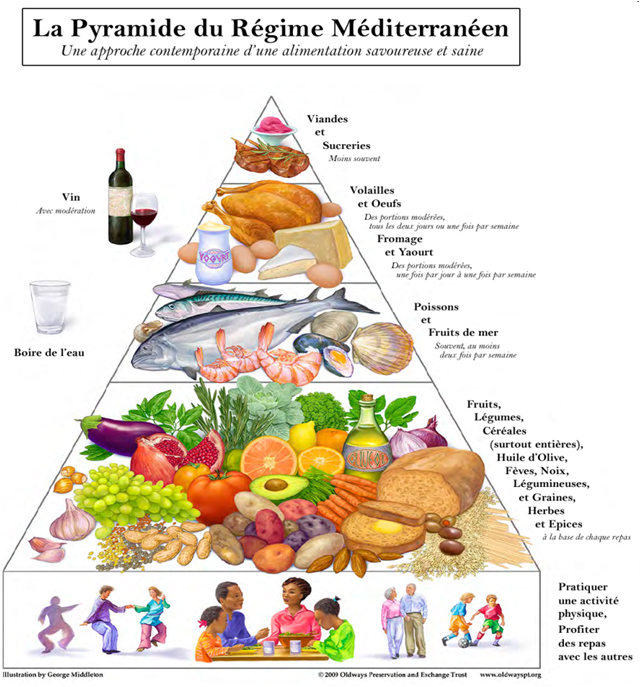 Marie-Amélie prepares soups and fish dishes for your delectation based on seafood, with a strong Mediterranean touch. Intended as a source of pleasure, her products are part of the Mediterranean diet and contain 3 categories of fish:
Fatty fish such as salmon and tuna.
Lean fish such as red mullet and cod.
Shellfish such as lobster and shrimp.
The above three families provide the protein (4 to 5 times more than vegetable soup), iodine and vitamins (A, E, D, B12, B6 and PP), which are essential for a balanced diet.

To stay healthy, France's National Health and Nutrition Programme recommends eating fish at least twice a week.

Marie-Amélie fish soups are ideally enjoyed at dinner given their composition and the energy intake they provide.